Erika Tóth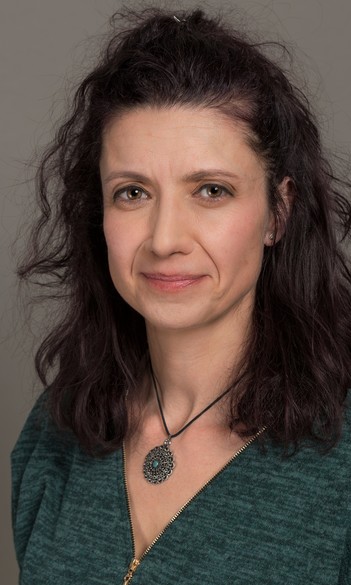 | | |
| --- | --- |
| Status: | Head of the Department of Microbiology |
| E-mail: | erika.toth@ttk.elte.hu |
| Phone number: | +36-1-372-2500/8386 or 8792 |
Short CV:
PhD: 2001
PhD title: Bacteriological aspects of Wohlfahrtia magnifica, (Diptera: Sarcophagidae) infections
Habilitation: 2012
Title: Bacterial taxonomy in the service of applied research
Supervisor in the Biological and Environmental Doctoral School of ELTE
habilitated associated professor, From 2017 head of the Department of Microbiology
From 2018 head of the biology program of Environmental Doctoral School of ELTE , from 2019 core member of the Environmental Doctoral School of ELTE
Membership:
1995- Hungarian Society for Microbiology
2000-2006. Hungarian Society for Parasitologists
2006- Hungarian Hydrological Society
2008- Member of the Supervisory Board of the Hungarian Microbiological Society
2008- Member of the International Committee in Systematic of Prokaryotes (ICSP) in the Subcommittee on the Taxonomy of the Suborder Micrococcineae
2014-2018 Member of ICSP EB (executive board)
2018- Hungarian delegate of tól ICSP
Research topics:
Classical and novel microbiological cultivation techniques, (isolation of bacterial strains, phenotypic and genetic characterisation), developing special cultivation techniques.
Microbial taxonomy, description of novel bacterial taxa.
Determination of cell counts and biomass of prokaryotes by fluorescent microscopy.
Microbial ecology of aquatic habitats, microbiology of natural and artificial aquatic systems, study of water purification systems by cultivation and molecular techniques
Joint Danube Survey (JDS4)
Microbiological study of contaminated urban soils
Courses:
Chapters in classical and molecular microbiology L (molbakmb17em)
Microbial ecology L (ktudmikokob17em)
General microbiology L (bb5t1600)
General Microbiology for postgraduated students L (bmbe1032)
Classical and molecular bacterial taxonomy L (baktaxmb17em)
Classical and molecular methods in microbiology PR (kmmikmmb17lm)
Bacterial taxonomy and virus diagnostic PR (baktaxmb17lm)
Microbiology of aquatic environments (KÖR-2/1/05-eng)
Basic biochemical instrumental methods (bmbe4021)
Supervision
Marwene Toumi (KTDI): Microbial communities of low nutrient concentration aquatic habitats
Gorkhmaz Abbaszade (50 % KTDI): Microbiological investigations on contaminated urban soils
Farkas Rózsa (BDI): Investigation of the effect of different pollutants on the microbial community composition
Somodi Csenge Margit (biology)
Buni Dominika (biology)
Featured publications:
Kéki, Zs., Makk, J., Barkács, K., Vajna, B., Palatinszky, M., Márialigeti, K., Tóth, E. 2019. Critical point analysis and biocide treatment in a microbiologically contaminated water purification system of a power plant. SN Applied Sciences 1(8), 820-832. doi.org/10.1007/s42452-019-0740-9
Tóth, E., Szuróczki, S., Kéki, Zs., Bóka, K., Szili-Kovács, T., Schumann, P. 2017. Gellertiella hungarica gen. nov., sp. nov., a novel bacterium of the family Rhizobiaceae isolated from a spa in Budapest. International Journal of Systematic and Evolutionary Microbiology, 67: (11) 4565-4571. doi: 10.1099/ijsem.0.002332.
Pándics, T., Hofer, A., Dura, Gy., Vargha, M., Szigeti T., Tóth, E. 2018. Health risk of swimming pool disinfection by-products: regulatory perspective Journal of Water and Health 16 (6) 947-957. doi.org/10.2166/wh.2018.178
Kirschner AKT, Reischer GH, Jakwerth S, Savio D, Ixenmaier S, Toth E, Sommer R, Mach RL, Linke R, Eiler A, Kolarevic S, Farnleitner AH. 2017. Multiparametric monitoring of microbial faecal pollution reveals the dominance of human contamination along the whole Danube River. Research 124, 543-555. doi: 10.1016/j.watres.2017.07.052.
Bohus, V., Tóth, EM., Székely, A., Makk, J., Branyi, K., Patek, G., Schunk, J., Márialigeti, K. 2010. Microbiological investigation of an industrial ultra pure supply water plant using cultivation-based and cultivation-independent methods. earch 44(20), 6124-32. doi: 10.1016/j.watres.2010.07.006.
Tóth, EM., Schumann, P., Borsodi, AK., Keki, Zs., Kovacs, AL., Márialigeti, K. 2008. Wohlfahrtiimonas chitiniclastica gen. nov., sp. nov., a new gammaproteobacterium isolated from Wohlfahrtia magnifica (Diptera: Sarcophagidae). International Journal of Systematic and Evolutionary Microbiology, 58(4):976-81. doi: 10.1099/ijs.0.65324-0.
Publications are available: